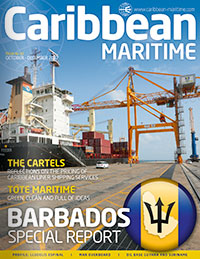 "The Caribbean Maritime Magazine is second to none as its on time delivery keeps the membership well advised as well in eager anticipation of upcoming meetings. Caribbean Maritime's readership and participation stretches worldwide as Shipping by its very nature embraces the world".
Captain Rawle Baddaloo
(Caribbean Shipping Association, Past President)
"It was said that the journal would be a major institution in the work of the Caribbean Shipping Association…over the past five years this journal has done that and much more. It has proven to be a major source of information on all aspects of the industry. The magazine has garnered tremendous popularity because of the relevancy of articles covered".
Corah Ann
(CEO, Seaboard Freight & Shipping Jamaica Ltd.)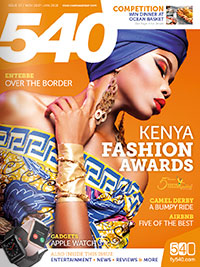 "I think it looks great – Everyone is happy".
Sujal (Fly540 Commercial Manager)
Kenya Airports Authority Handbook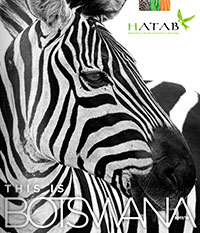 "I am in possession of your "This is Botswana" magazine – what a brilliant piece of work".
Alison Dirks (South Africa)
"The article is so beautifully written and presented in such a professional, interesting way. I am sure this will bring us clients. We are thrilled. Thanks to you and your team for such amazing, professional work and and so helpful and friendly as a wee extra".
Louise Paterson (Tribal Gallery)
Handbook del Puerto de Veracruz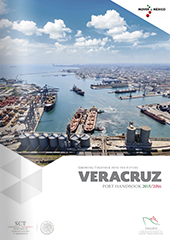 "The book looks very attractive and interesting. Congratulations!"
Ana Franco (Ecu Group of Companies, Managing Director Assistant)
Barranquilla Port Handbook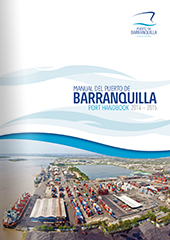 "We are very proud to be part of this publication. It's great and we like the handbook's design very much. Thank you for all your support".
Capt. Luis Angulo (Sol Marine Offshore S.A., General Manager)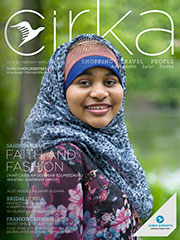 "Fantastic article, and the reproduction of my photography could not be better. I could not be happier and I am sure Sahro is very proud also. Thank you."
Jim Walker (Jim Walker Photography)
"Caribbean Maritime has been a true partner and a solid medium for us at Wärtsilä to share our expertise".
Tamara A. Rivera 
(Wärtsilä Caribbean Inc, Marketing & Communications Administrator)
"Thanks so much, we could not be happier with the design and the placement. Your team has been a pleasure to work with".
Isabelle (Che Shale)
Kenya Hotel, Restaurant & Entertainment Guide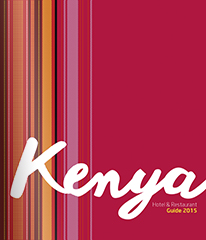 "Great work, I was at WTM and picked a copy and looks excellent"
Nimesh (Pollmans)
"Congratulations!!! It's really special and looks superb!"
Sabine (Turtle Bay)
Zeeland Seaports Port Handbook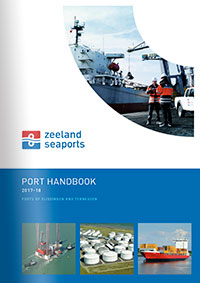 "Land & Marine moves with the times, whilst the quality of the product remains the stable. And the fact that the contact we maintain is extremely pleasant only serves to improve our cooperation".
David (Zeeland Seaports)
We are in receipt of the August – September issue. Great job!! *standing ovation* 
Ann (The Village Market)
"I just saw the article in the Fly540 magazine - what a tremendous surprise! We are delighted to see our wee business featured there and described so beautifully. It's a real thrill to consider that people will read about Tribal Gallery when they are en route to some exotic location!"
John Paterson (Tribal Gallery)
"We received the copies on Monday from the printers and l would like to appreciate and thank everyone for the great work that has done on the magazine, the realization of the vision is really good and the handling and reading it felt great".
Larry (Inside Mombasa)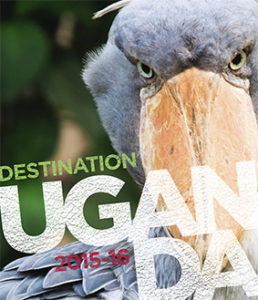 "Thanks for the great work on the Destination Uganda - I have received some copies, they're awesome".
Abiaz (USAID)
"We got the copies of the guide yesterday and it looks fantastic. Great work!"
Laura (USAID)
We are…
Land & Marine Publications was established in 1992. As a leading international contract publisher, Land & Marine specialises in creating unique material – especially, but not exclusively, for those in the tourism, airline and maritime sectors. Read More about "We are…"…
We create…
Across magazines, newsletters, brochures, guides, handbooks, catalogues and other marketing materials in print and digital formats, Land & Marine can offer clients and advertising partners integrated creative solutions that engage readers. Read More about "We create…"…
We deliver…
We offer the entire spectrum of publishing solutions to help get the best return on your investment. Our aim is to help you to meet your business objectives, by increasing brand value and awareness, boosting sales and retention. Read More about "We deliver…"…