MULTIMEDIA SOLUTIONS
The complete publishing package: print, web, mobile, social media, distribution, analytics
The world of publishing continues to evolve, with new and traditional forms combining to create multimedia content to meet ever-changing demands. Land & Marine has embraced these changes and can offer its clients a full spectrum of multimedia publishing solutions tailored to their specific requirements, from eye-catching publication design to easy-to-use websites. 
These solutions can include one or all of the following platforms: printed matter, websites and flip-page e-versions, and be distributed by various channels such as mobile/tablet viewing, apps, social media integration and e-marketing.
If you are interested in how Land & Marine could help you with the production, distribution or financing of such projects through advertising then please get in touch ▹.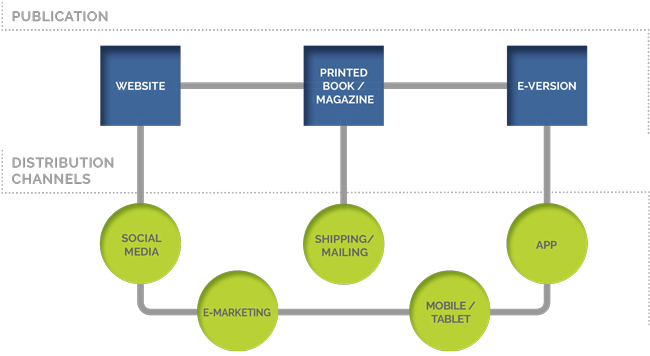 Contract Publishing
Creativity and innovation are at the heart of all our publications. The winning combination of well written editorial text, eye-catching designs and high quality paper ensures that magazines and brochures are not only interesting to look at and read, but have a quality 'feel' as well. Read More about "Contract Publishing"…
Design Agency
Our portfolio offers highly targeted ways to reach your audience. We have a long record of helping clients get their advertisements in front of the right people. Our talented and proactive design team is made up of people with a passion for creating effective and appealing products. Read More about "Design Agency"…
Editorial Services
Land & Marine has an excellent track record of producing attractive periodicals, tailored to the exact needs of the client. Using our in-house editorial team of highly knowledgeable specialist writers, we can provide the right text for your brochure, website, catalogue or magazine. Read More about "Editorial Services"…