FLYafrica – Africa World Airlines Inflight Magazine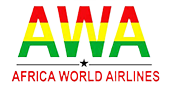 FLYafrica is published four times a year and is the inflight magazine of leading Ghanaian airline Africa World Airlines (AWA).
FLYafrica magazine provides news about the airline as well as in-depth features about life in and around Ghana, Nigeria and Liberia.
If you would like to advertise in FLYafrica then please contact us using our online enquiry form.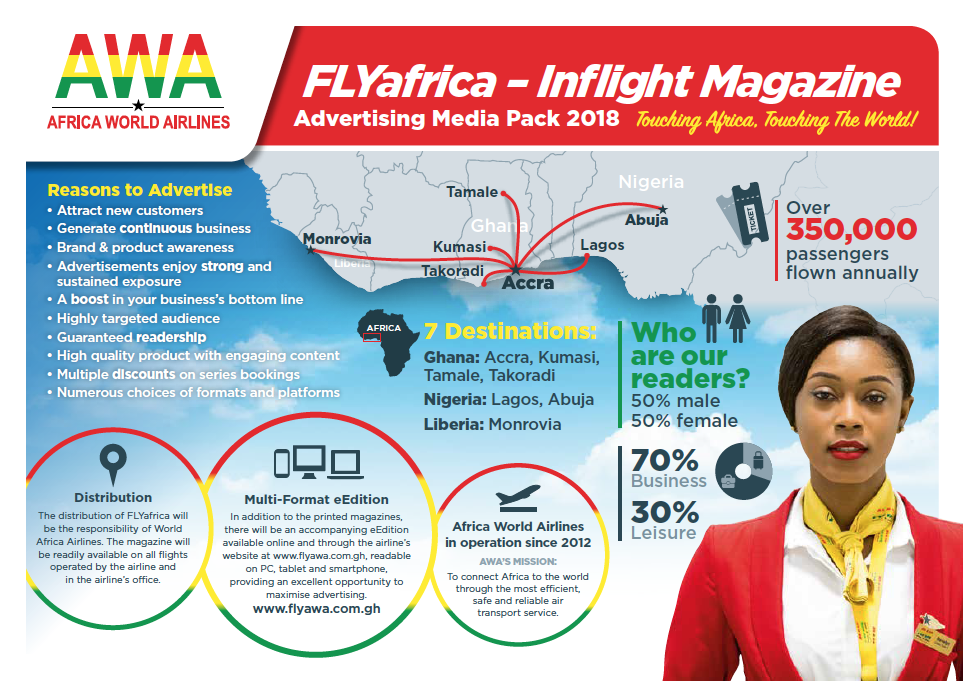 We are…
Land & Marine Publications was established in 1992. As a leading international contract publisher, Land & Marine specialises in creating unique material – especially, but not exclusively, for those in the tourism, airline and maritime sectors. Read More about "We are…"…
We create…
Across magazines, newsletters, brochures, guides, handbooks, catalogues and other marketing materials in print and digital formats, Land & Marine can offer clients and advertising partners integrated creative solutions that engage readers. Read More about "We create…"…
We work in…
Since 1992 Land & Marine has produced publications in more than 50 countries around the world including East Africa, Panama, the Caribbean, Netherlands, Ghana, the UK, Mexico… see our interactive map for more locations. Read More about "We work in…"…